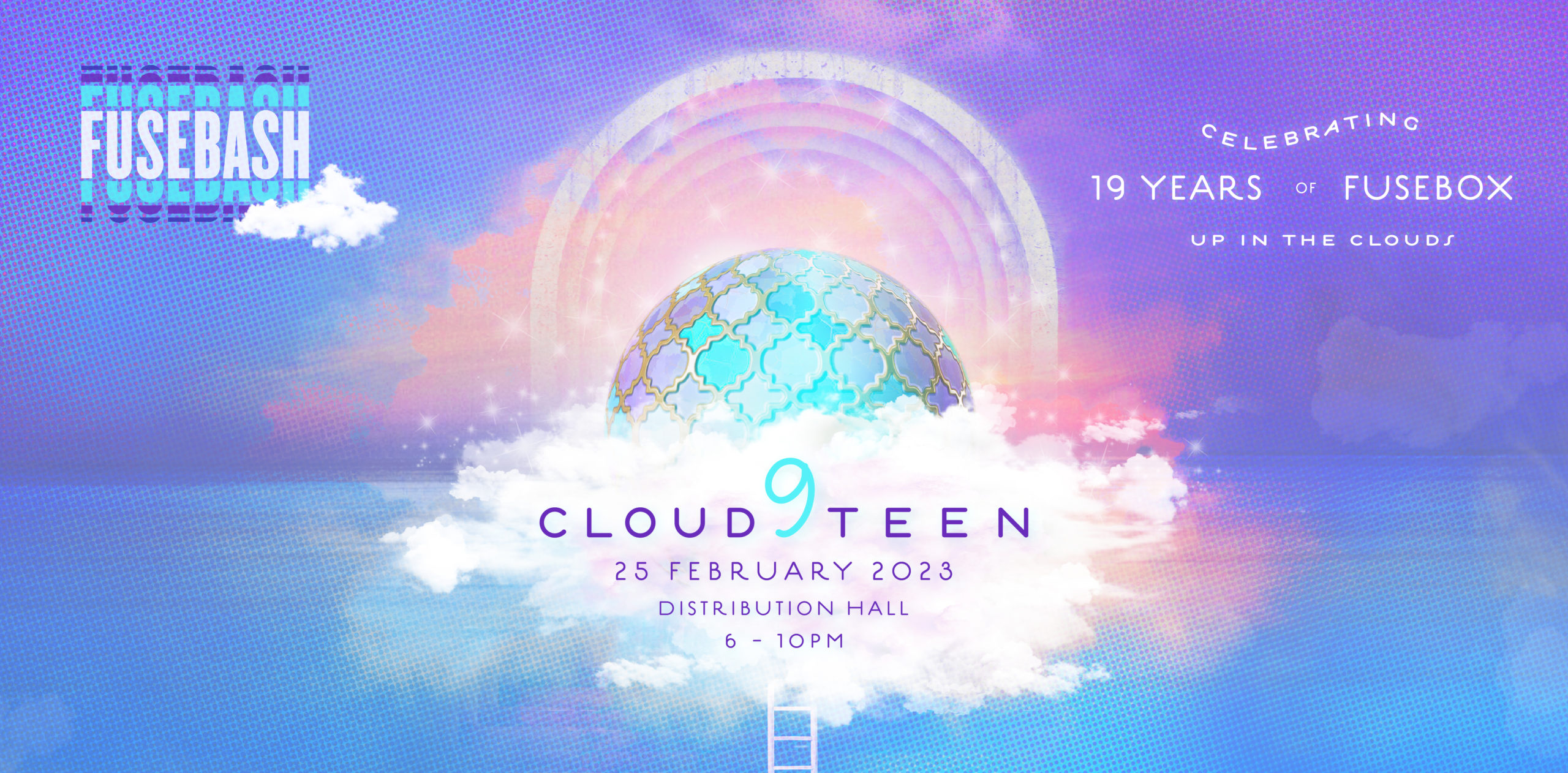 FUSEBASH Cloud 9 Teen
Celebrating 19 Years of Fusebox
Leave the earth behind and dine with us in the clouds for an evening celebrating our nineteenth year of supporting artists and producing unforgettable live events. Join us on Saturday, February 25, 2023 for this stratosphere-breaking party, featuring remarkable performances from some of our favorite artists Dorian Wood and Quintron, a riveting live auction, mind blowing food, and other-worldly cocktails invented by the fabulous Cory Starr (Tiki Tatsu-Ya).
100% of the proceeds from FUSEBASH 2023 go directly to paying artists, designers, and technicians–the real live human beings at the center of our work.
For thousands of people in Central Texas, Fusebox represents their only opportunity to experience many of these amazing artists. But our work as an organization also plays an important role in helping to sustain the local artistic ecosystem by providing opportunities, resources, and funding to artists.
So gather your friends and reserve your table today! (A limited number of single tickets will be released a few weeks before the event.)
#FUSEBASH | #fuseboxfestival
Interested in becoming a sponsor?
Contact Chloé Carcamo at chloe@fuseboxlive.com for information on sponsorship opportunities and custom partnership packages!