A Fusebox and Carver Museum Collaboration: Technologies & Theologies of Liberation
December 20, 2018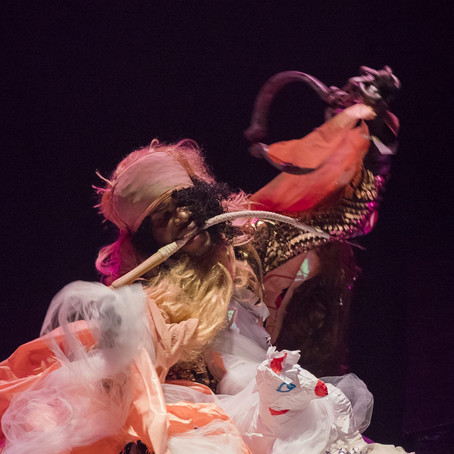 We are very excited to announce Liberation Technologies and Theologies, a month long reading and discussion group designed to engage Austin-based artists, scholars, art enthusiasts, and people interested in exploring theoretical frameworks around blackness, identity, and creative practice. This initiative is being launched in anticipation of the Fusebox Festival 2019 presentation of Jaamil Olawale Kosoko's richly complex performance work Séancers, as well as the Carver Museum's concurrent exhibitions, Re-membering is the Responsibility of the Living, an installation by the Brooklyn-based artist Taja Lindley, and constant escape featuring the works of Adrian Aguilera, Betelhem Makonnen, and Tammie Rubin, on view March 7 – July 27, 2019.
The readings are selected from Kosoko's conceptual syllabus, an expansive collection of enlightening theoretical, poetic and artistic works that inspired and sustained him in the creation of Séancers. The invitation is to collectively discuss one chosen text at each meeting, facilitated by an invited guest from the community. Fusebox and the Carver Museum hope to create a platform for a critical public exchange of the philosophical and political ideas/strategies explored in the texts and through Kosoko's Séancers.
There will be four meetings in total, all held at the Carver Museum on the following dates:
Sunday, January 13, 2019
Sunday, February 10, 2019
Sunday, March 10, 2019
Sunday, April 14, 2019
The groups are designed for 10 – 20 participants, and open to anyone interested in attending. Please access the reading packet and schedule HERE. See you January 13th! View the Facebook event here.
photo credit: Julieanne Harris